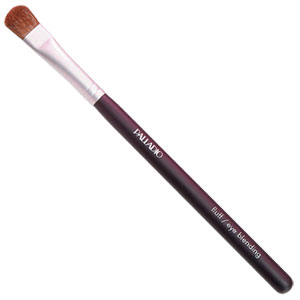 Make-Up Brush - Fluff & Eye Blending
160mm length
£7.00
Sorry, out of stock
Key Info
Soft and ergonomic.
Made with natural bristles.
Description
A flat, slightly rounded, full brush for blending and sweeping powder eye shadows or to blend shadow edges.
Size
Brush head 12mm, overall length 160mm.
To Use
Dip brush in shadow and sweep over eyelid.
To soften hard edges, blend over entire eye area.
How To Blend
Use 3 different colors: The base, usually a very light neutral shade, a highlighter for the crease and a main color for the lid. Start light then go darker.
Brush the base color, apply the lid color and THEN apply the highlighter.